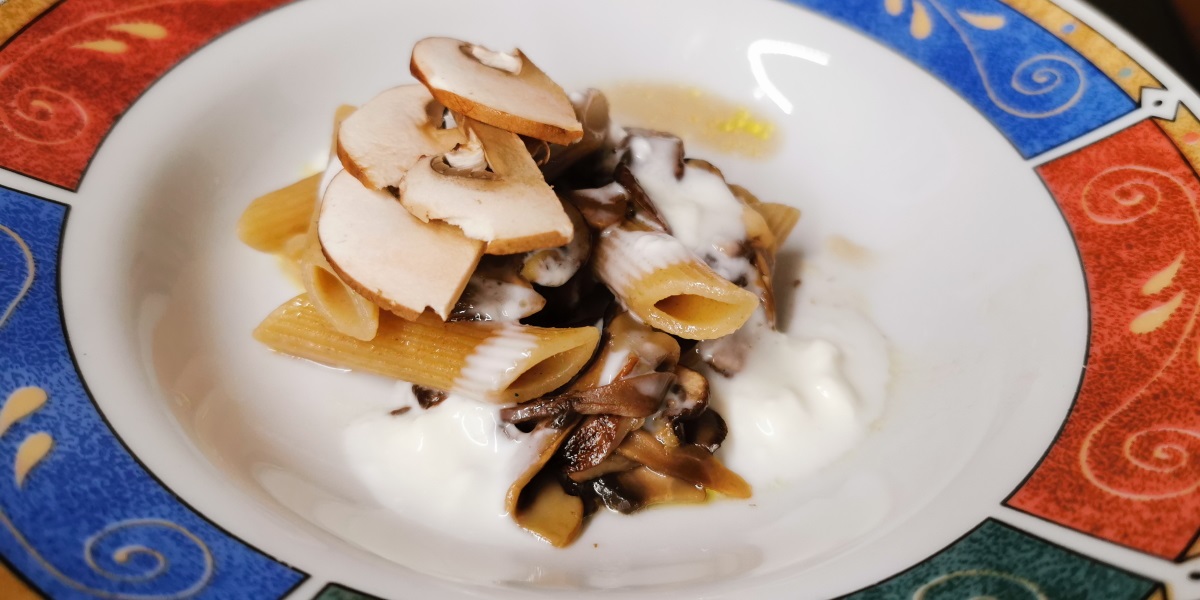 Organic wholemeal penne sautéed with champignon mushrooms and stracchino sauce
A very simple and delicious recipe thanks to the rich taste of the mushrooms and the creaminess of the stracchino!
This recipe is part of the "Give me 3 ingredients" Recipe Collection of the #PastaYourWay project, created in collaboration with Chef Mendo Fabio Mendolicchio
Ingredients
(per person)
80 gr of organic wholemeal penne
40 gr of stracchino cheese
50 gr of cream champignon mushrooms
Preparation
1) Bring the water to a boil, I recommend without salt to leave the taste of the pasta unaltered! In the meantime, wash the cream champignon mushrooms and clean them from the roots.
2) Cook the pasta. In the meantime, cut the mushrooms into slices and brown them in a pan with extra virgin olive oil. Separately, melt the stracchino with the pasta cooking water in a bowl to make it more liquid and easier to pour.
3) Drain the pasta in the pan with the mushrooms, add a pinch of salt. Add a ladle of cooking water. Decorate the dish and season with the stracchino sauce. Enjoy this pasta in simplicity!