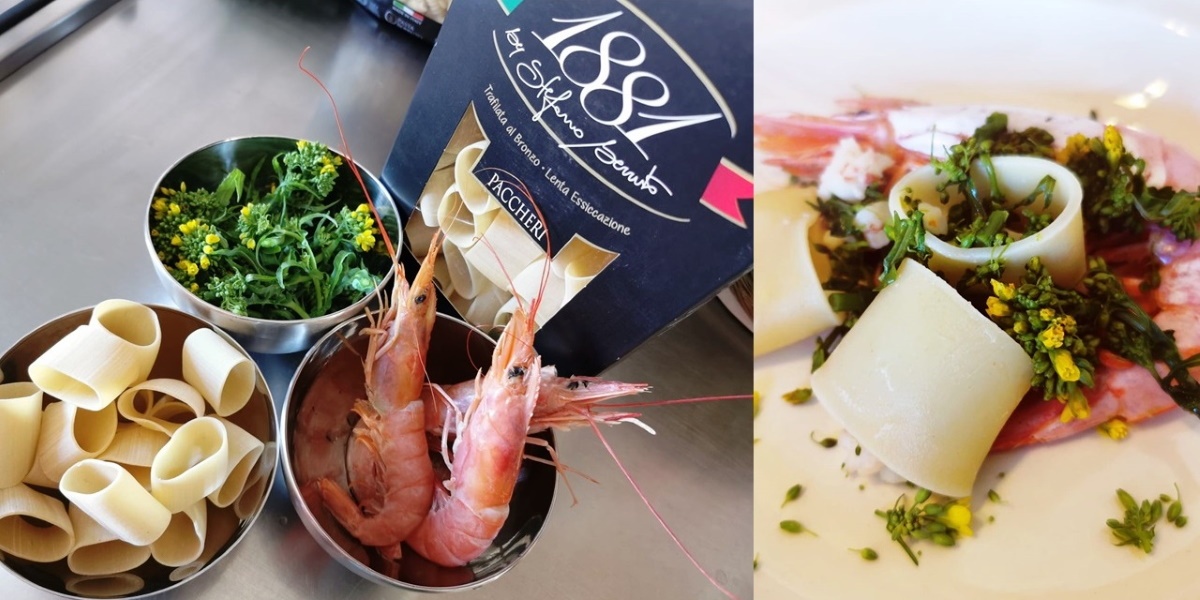 Paccheri with king prawns and turnip tops
Ingredients
(per person)

80 g of PACCHERI
3 king prawns
50 g of turnip greens
Preparation
This recipe is part of the "Give me 3 ingredients" Recipe Collection, created in collaboration with Chef Mendo Fabio Mendolicchio
1) Bring the water to a boil, I recommend without salt to leave the taste of the pasta unchanged! In the meantime, clean the other two ingredients.
2) You can steam prawns and turnip greens with a bamboo steamer or with a support net using the steam of the boiling water ... or in a pan over low heat, stew prawns and turnip greens for 5 minutes . Take the prawns and peel them, shred the tops, add a pinch of salt to the sauce and raw oil to your liking!
3) Drain the pasta keeping a ladle of cooking water, add the ingredients prepared in step 2 and enjoy this pasta in simplicity!