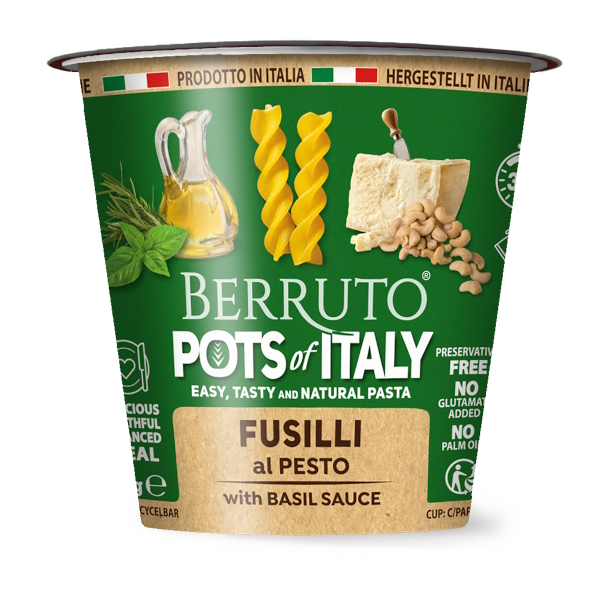 FUSILLI WITH PESTO SAUCE
1 package equals 3 ears
Our Fusilli with Pesto sauce are...
... they are the perfect combination for a quick, fresh and very tasty meal!
Pesto is one of the most traditional sauces of Ligurian cuisine and is known all over the world. With our fusilli, the fragrant basil and grated cheese, it gives an irresistible fullness of flavors.
Cooking time: 3 minutes
Weight: 70g
Type: Durum wheat semolina pasta
Drawing: Teflon
DID YOU KNOW THAT: Pesto is a traditional condiment typical of Liguria. With the denomination pesto alla genovese, it is included among the traditional Ligurian agri-food products. Its basic ingredient is basil, and more specifically the Genoese Basil.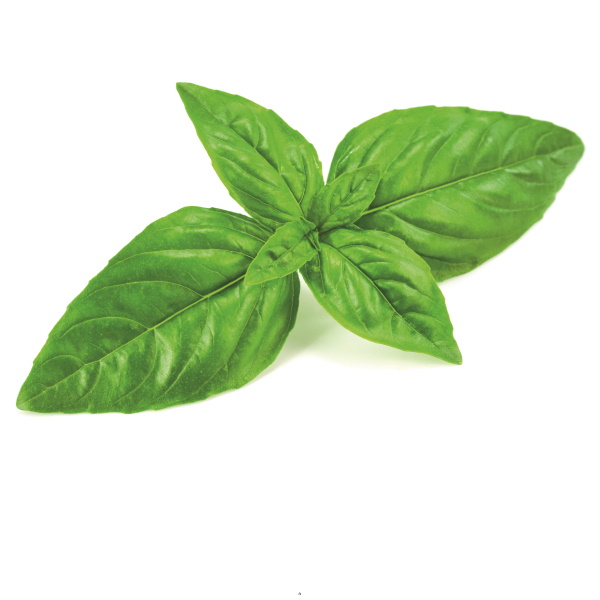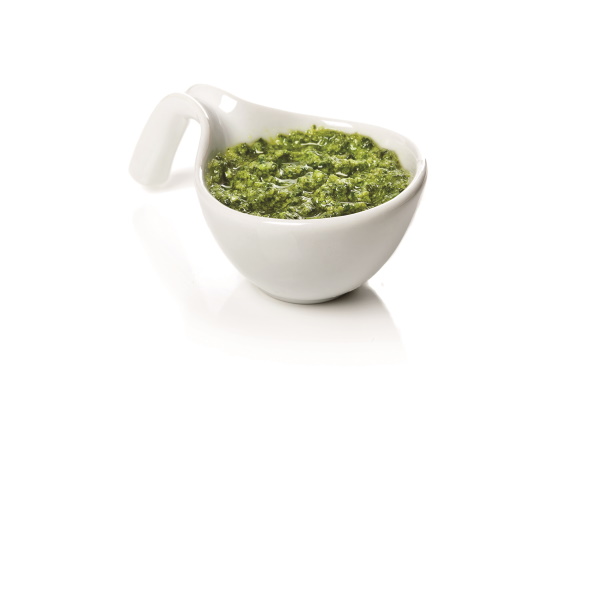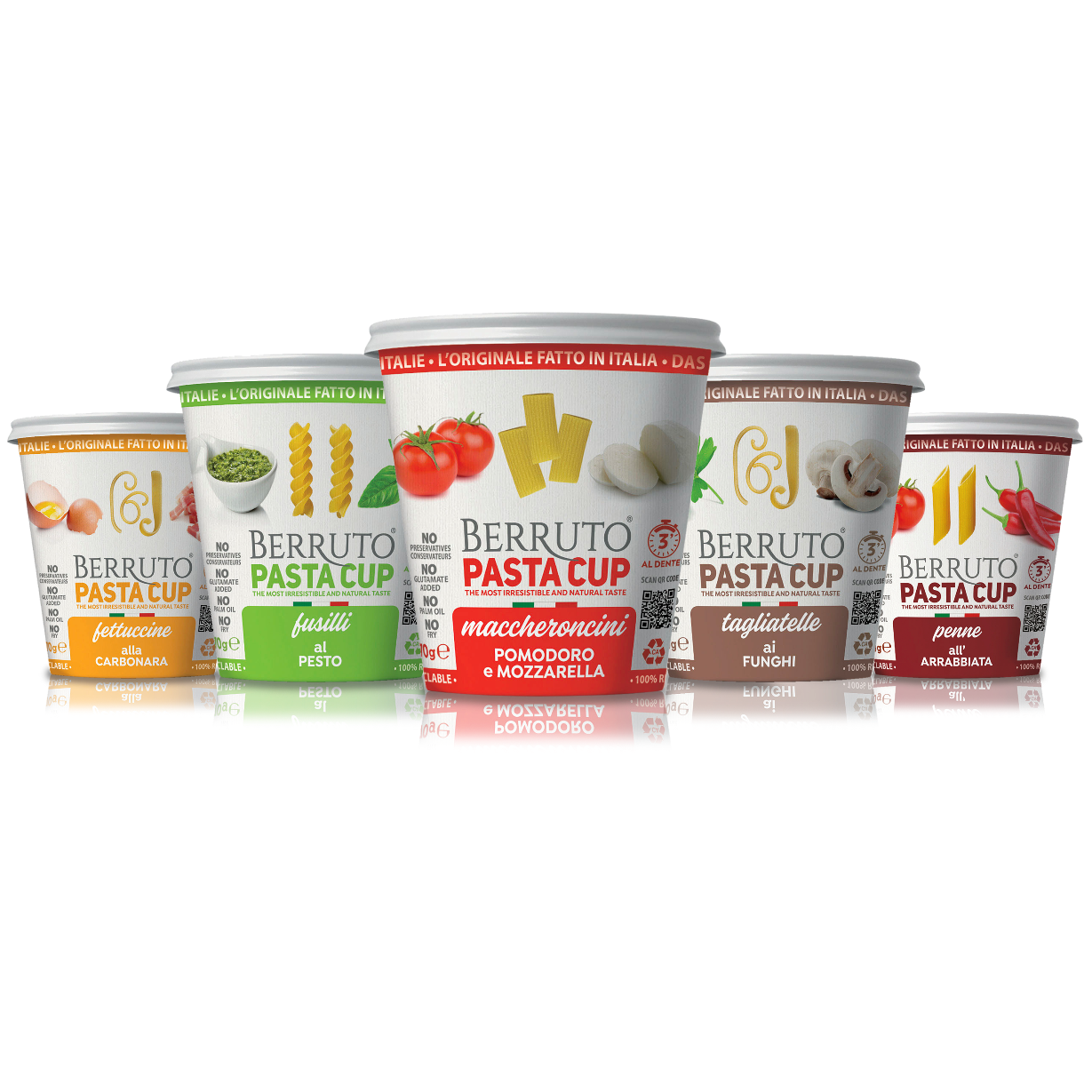 Ingredients
Pasta 68,6% (semola di grano duro), fecola di patate, fiocchi di patate (patate, estratto di rosmarino), formaggi fusi (formaggi, sale di fusione: fosfato di sodio), sale, maltodestrina, olio di girasole in polvere, formaggio grattugiato, basilico liofilizzato 1%, anacardi, aromi naturali (contengono uovo e latte), olio extravergine di oliva, aglio, sciroppo di glucosio, aromi (contengono latte), proteine del latte, zucchero, spinaci.

Support

from monday to friday
from 9 AM to 6 PM


Shipping fees


Payments

100% Safe