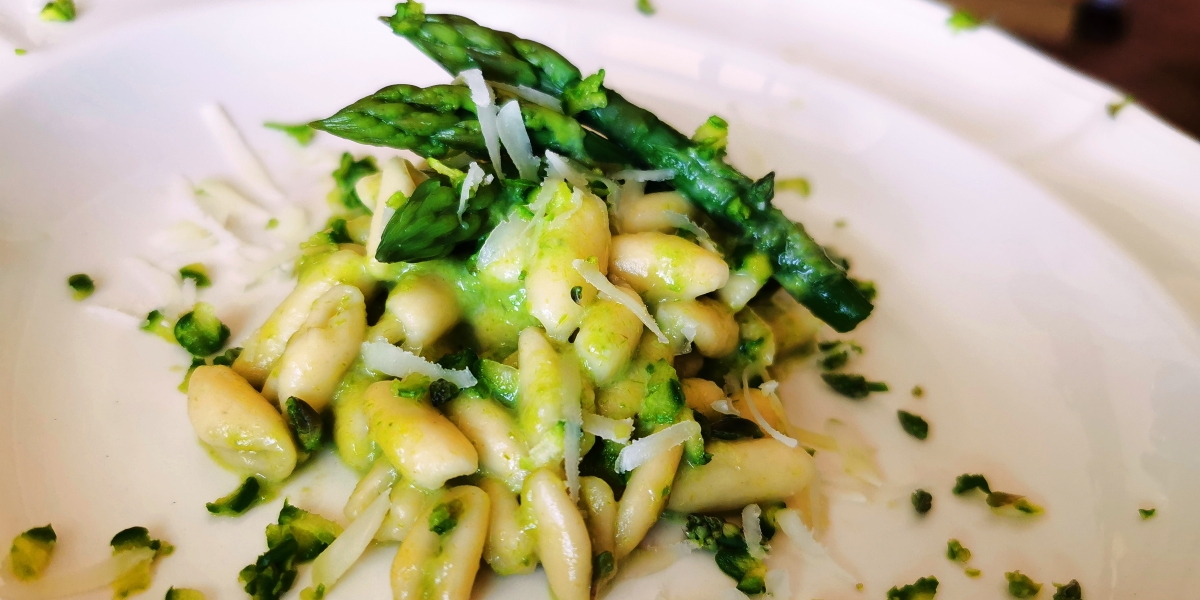 Cavatelli in Cream of Fresh Pecorino and Asparagus
A simple recipe with fresh seasonal asparagus and pecorino cheese that pushes with taste.
This recipe is part of the "Give me 3 ingredients" Recipe Collection, created in collaboration with Chef Mendo Fabio Mendolicchio
Ingredients
(per person)
80 gr of Cavatelli
60 gr of Asparagus
30 gr of Fresh Pecorino
Preparation
1) Bring the water to a boil, I recommend without salt to leave the taste of the pasta unaltered! In the meantime, wash the asparagus or asparagine (smaller asparagus with a more intense flavor).
2) Cook the asparagus for 5-10 minutes depending on their size. Drain the asparagus and cook the pasta in the same water. Meanwhile, blend together the cooked asparagus, diced pecorino, salt and a ladle of cooking water.
3) Drain the pasta in a bowl or pan. Add the asparagus and pecorino cream. Serve on the plate sprinkling with more cream and grated raw pecorino and asparagus flakes. Enjoy this pasta in simplicity!