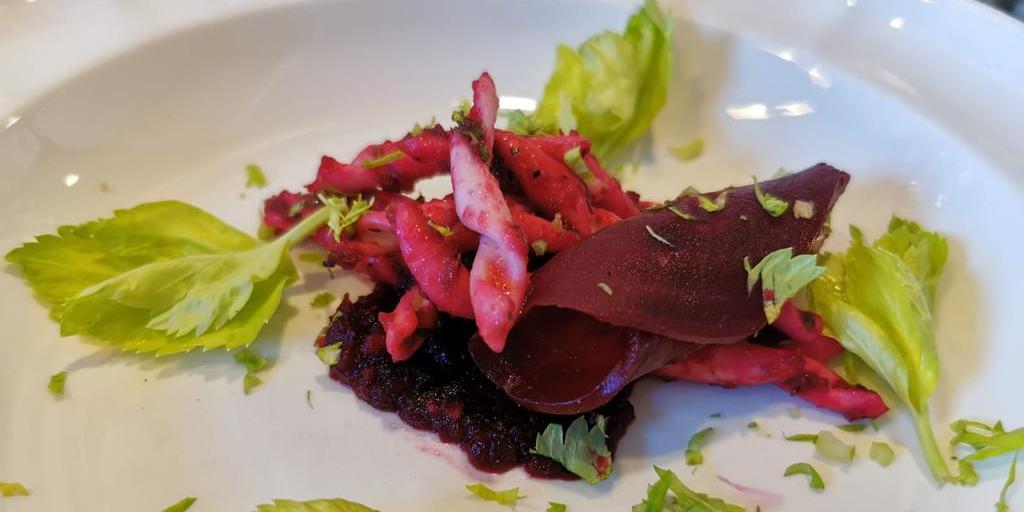 Strozzapreti with Beetroot and Celery
This recipe is part of the "Give me 3 ingredients" Recipe Collection, created in collaboration with Chef Mendo Fabio Mendolicchio
Ingredients
(for one person)
80 gr Strozzapreti
1 beetroot of about 70 gr cooked in steam or pre-cooked sold under vacuum
1 heart of celery (use leaves to chop and 20 g of stalk to blend with the beetroot)
Preparation
1) Bring the water to a boil, we recommend without salt to leave the flavor of the pasta unaltered! In the meantime, wash the celery and prepare the steamed beetroot.
2) While the strozzapreti are cooking, cut the precooked or pre-cooked beetroot into cubes, add a few celery leaves, a pinch of salt and blend with a blender to obtain a cream! Cut a thin slice of beetroot for garnish.
3) Drain the pasta keeping a little of the cooking water to skip with the cream obtained in point 2 and enjoy this pasta in simplicity!