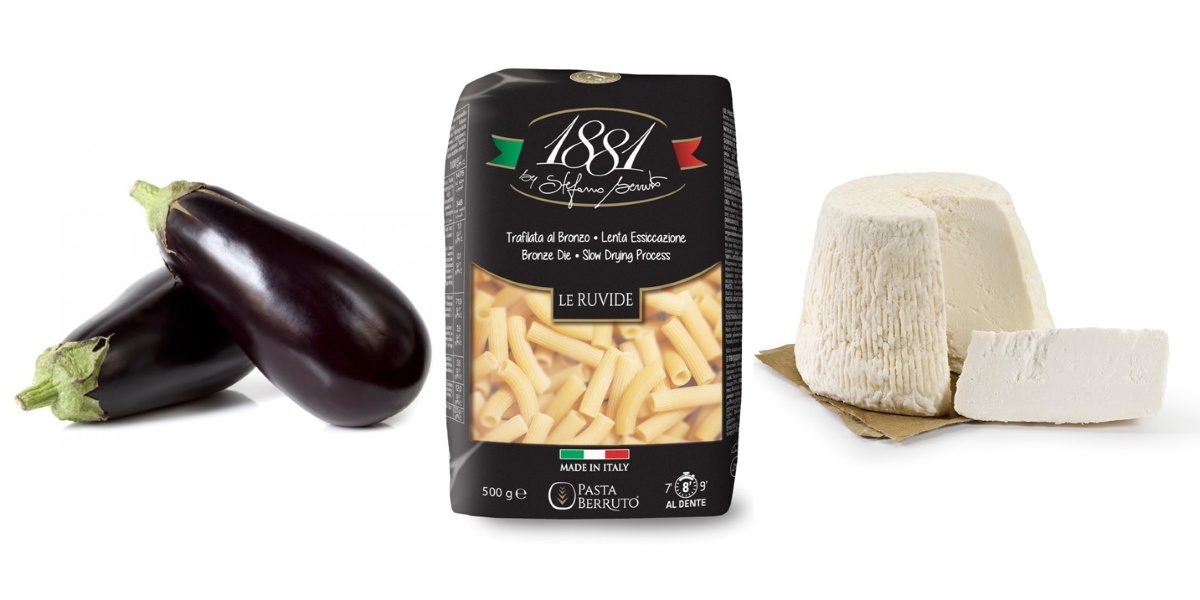 Maccheroni Norma Sauce
Ingredients
(for 4 people)
2 purple eggplants
8 coppery tomatoes
garlic
oil
basil
salted ricotta to taste
320 g Maccheroni
salt
sugar
pepper
peanut oil (for frying)
Preparation
Cut the tomatoes into cubes and put them in a pan with oil and garlic. Cook for about 20 minutes with basil, salt, pepper and half a teaspoon of sugar. Remove the garlic and put everything in the mixer.
Then cut the aubergines into medium-sized cubes. Fry the aubergines thus cut. Drain them very well so as to have a very dry frying.
Cook the pasta and dress it with the tomato sauce. Serve it and add the aubergines and a nice grated ricotta salata directly to the individual dish.