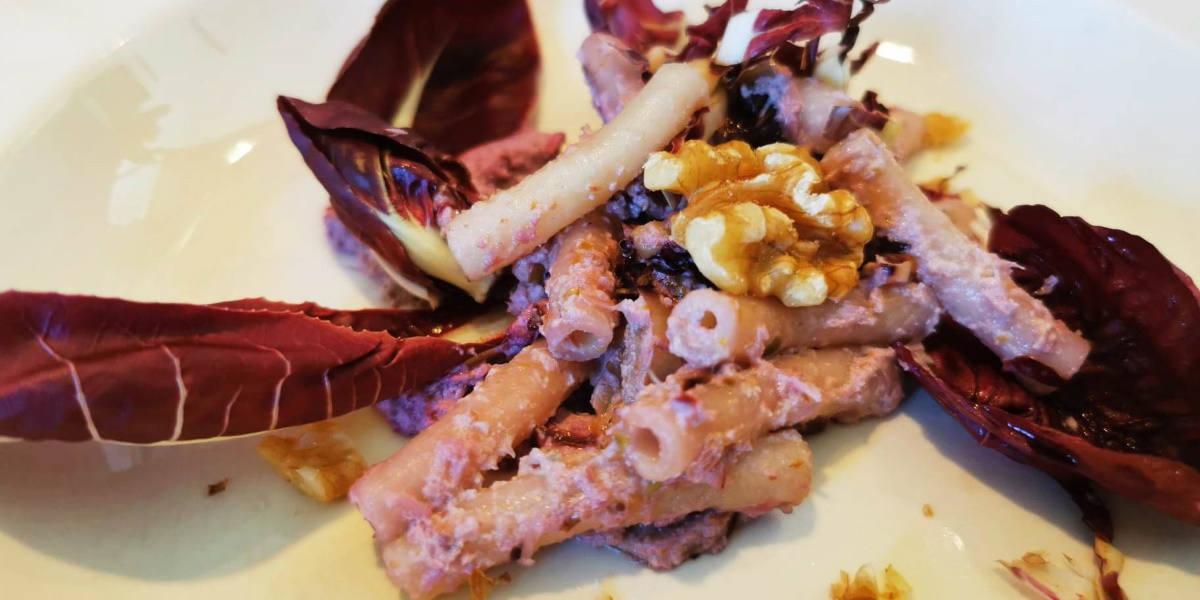 Maccheroni Radicchio and Walnuts
A simple recipe with character at the same time, with strong and well-balanced flavors.
This recipe is part of the "Give me 3 ingredients" recipe Collection, created in collaboration with Chef Mendo Fabio Mendolicchio
Ingredients
(quantity per person)
80g of pasta
50g of radicchio
30g of walnuts
Salt to taste.
Extra Virgin Oil
Preparation
1) Bring the water to a boil, I recommend without salt to leave the taste of the pasta unaltered! In the meantime, wash the radicchio and prepare the walnuts.
2) Blanch the radicchio leaves in boiling water for 2 minutes, which can also be done while the pasta is cooking. Drain the radicchio and put it in a container together with two ladles of cooking water, salt to taste and the walnuts. Blend with a blender to obtain a sauce!
3) Drain the pasta keeping a little cooking water to sauté with the ingredients prepared in step 2 and enjoy this pasta in simplicity!