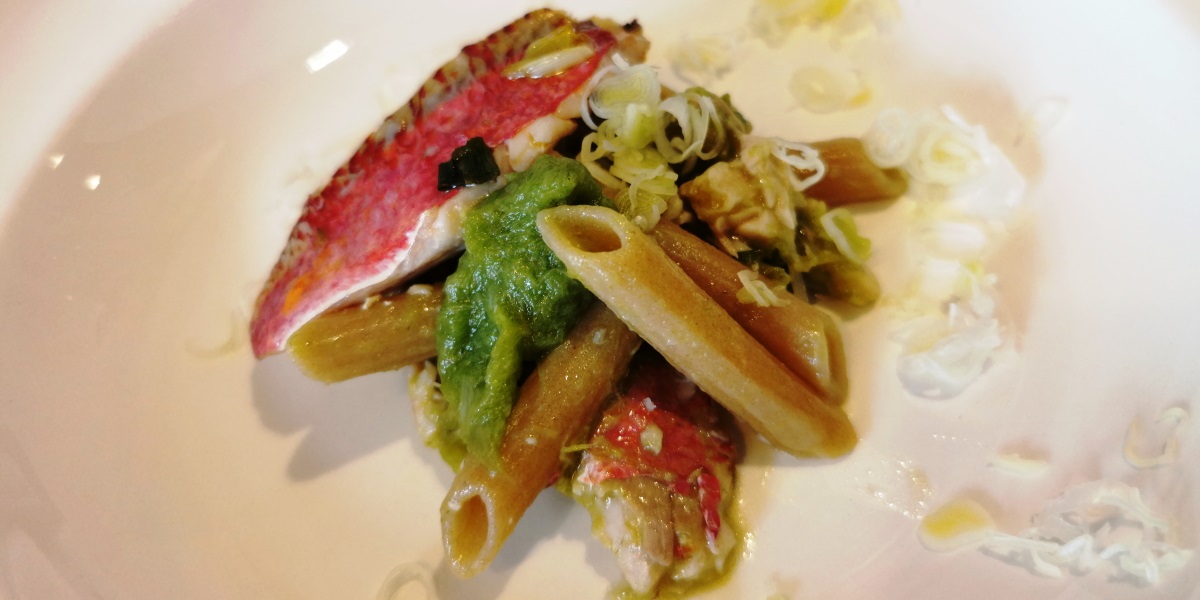 Multigrain penne with cream of leeks and mullet fillets
One of the many gluten-free recipes with the wonderful Multigrain Penne for all gluten intolerant celiacs.
This recipe is part of the "Give me 3 ingredients" Recipe Collection, created in collaboration with Chef Mendo Fabio Mendolicchio
Ingredients
(per person)
80 gr of multigrain feathers
80 gr of mullet fillets
2-3 leeks (depending on the size)
Preparation
1) Bring the water to a boil, I recommend without salt to leave the taste of the pasta unaltered! In the meantime, wash the leeks and separate the green part from the white one.
2) Blanch the green part of the leeks and then blend it into cream. Brown the mullet fillets with a drizzle of extra virgin olive oil. Cook the multigrain penne. Meanwhile, finely cut the white part of the leeks (sweeter) to be used raw on the plate.
3) Drain the pasta and toss in the pan with the mullets, a pinch of salt, the cream of leeks. Add a ladle of cooking water. Sprinkle with finely chopped raw leeks. Enjoy this pasta in simplicity!