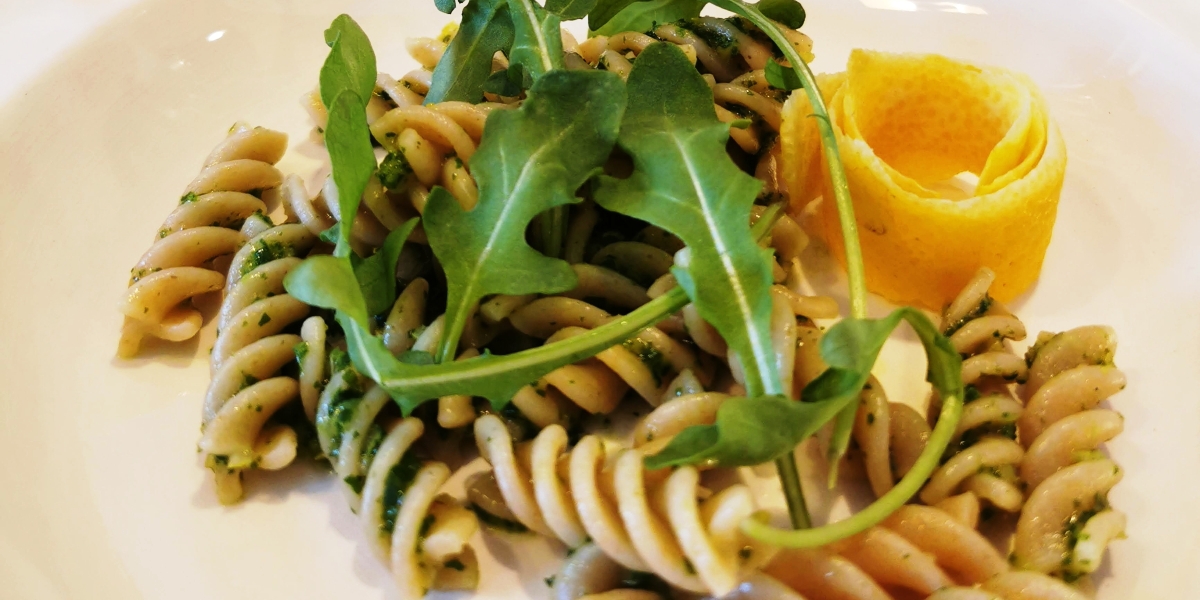 Organic wholemeal fusilli with rocket emulsion and organic lemon zest
What result could come from the combination of rocket and lemon zest?
A sensational scent, a very intense flavor that combines perfectly with the sweetness of Integral Fusilli!
This recipe is part of the "Give me 3 ingredients" Recipe Collection of the #PastaYourWay project, created in collaboration with Chef Mendo Fabio Mendolicchio.
A very simple and at the same time very particular recipe!
Ingredients
(per person)
80 gr of organic wholemeal fusili
40 gr of rocket
The zest of an organic lemon
Preparation
1) Bring the water to a boil, I recommend without salt to leave the taste of the pasta unaltered! In the meantime, wash the lemon with a sponge and the rocket.
2) Peel the lemon with a potato peeler after having washed it well, two long strips, one to roll up on itself to use as a decoration on the plate; the other to shred, put in a container with the washed rocket, a pinch of salt and a little cooking water.
3) Drain the pasta in a bowl or pan. Add the lemon zest and rocket cream. Serve on the plate with grated lemon zest and fresh rocket leaves. Enjoy this pasta in simplicity!