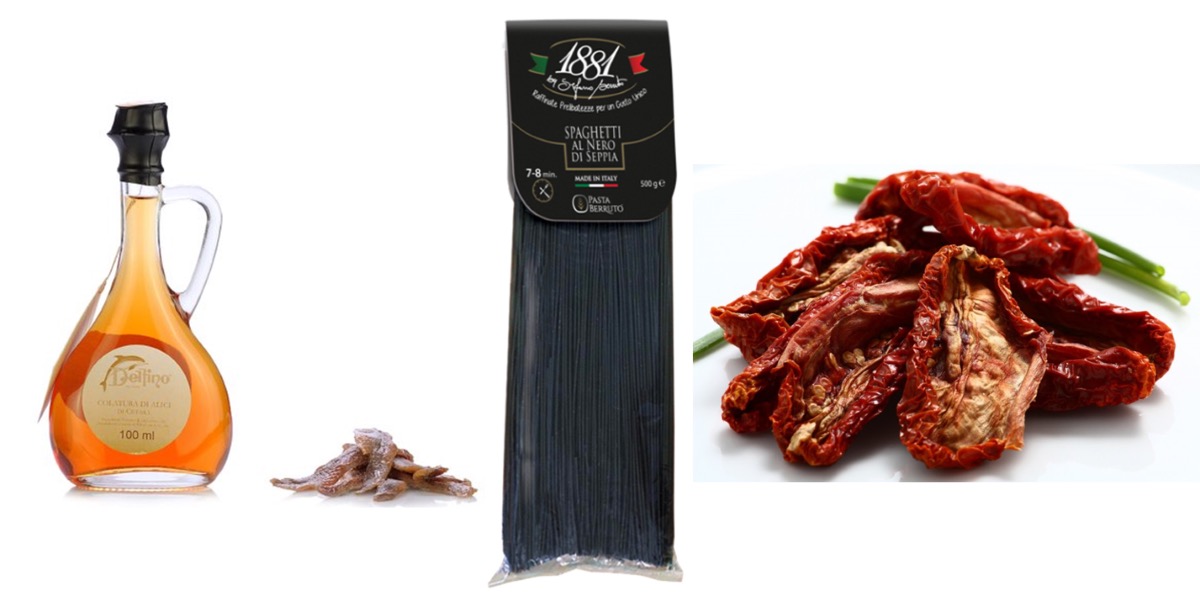 Spaghetti squid ink with dried tomatoes and anchovy sauce
Ingredients
(for 2 people)
160 gr of Spaghetti with cuttlefish ink
a jar of dried tomatoes in oil
some fresh pachino tomatoes
a clove of garlic
a handful of pantelleria capers
oregano q. b
extra virgin olive oil
anchovy sauce
Preparation
The recipe was conceived and shared with us by Silvia who called it "BLACK LIKE THE NIGHT, HOT LIKE LOVE"
Prepare a not too fine mixture with dried tomatoes, fresh ones, capers, garlic (if you like, otherwise you will just brown it in a pan and then remove it), and oregano, using the crescent, chatting and maybe sipping a Sicilian white wine, or a falanghina, a tuff Greek ...
Heat the oil in a pan and quickly turn the ingredients of the sauce. When the pasta is drained, it is quickly jumped into the pan with the mixture and two / three teaspoons of anchovy sauce, which embellishes and enhances the flavor of the cuttlefish ink. The beaten brings color and the deep and warm flavor of the southern summer.