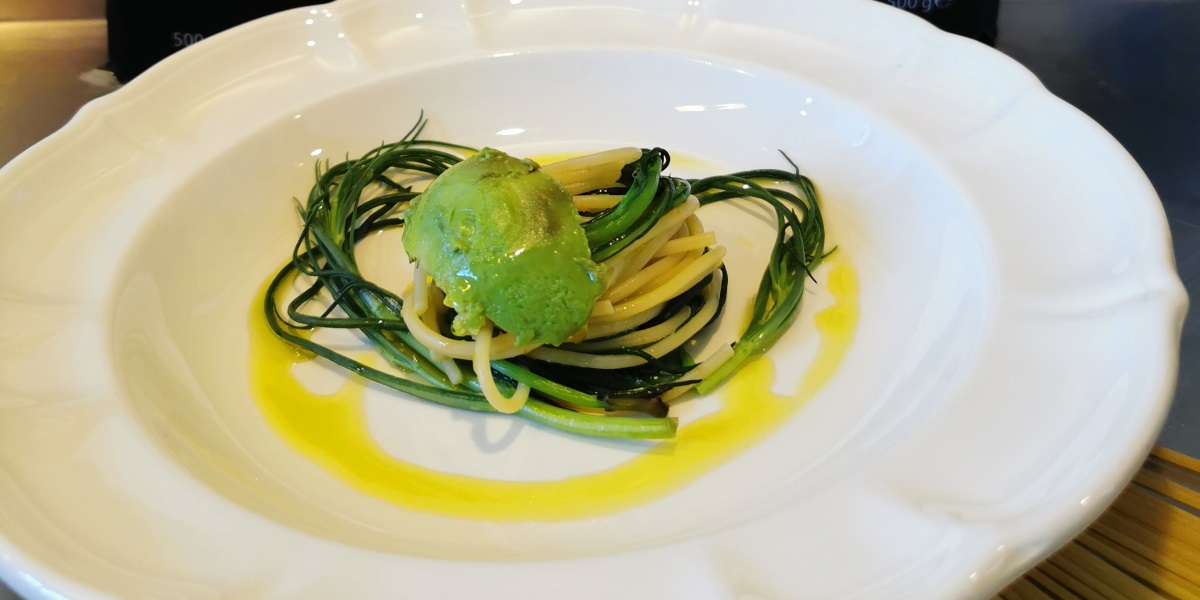 Spaghetti with sautéed agretti and avocado
A very fresh and unconventional recipe, in full #PastaYourWay style!
This recipe is part of the "Give me 3 ingredients" Recipe Collection, created in collaboration with Chef Mendo Fabio Mendolicchio
Ingredients
(per person)
80 gr of Spaghetti
1 ripe avocado
50 gr of agretti (friar's beard)
Preparation
1) Bring the water to a boil, I recommend without salt to leave the taste of the pasta unaltered! In the meantime, wash the agretti (also known as the friar's beard) well.
2) While the spaghetti are cooking, open the avocado in two, cut the pulp with a knife or spoon, scrape the inside of the shell and put the cubes obtained in a pan with a drizzle of extra virgin olive oil. Halfway through cooking the spaghetti, add the agretti to the water.
3) Drain the pasta keeping a little of the cooking water, add salt and sauté with the avocado and enjoy this pasta in simplicity!