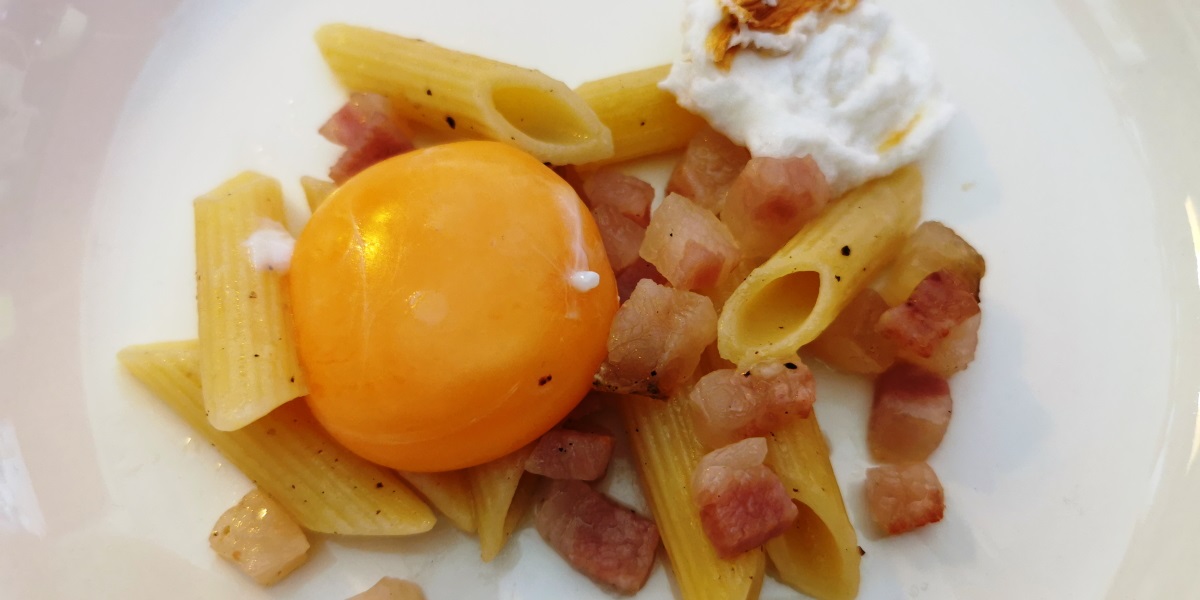 Rough Penne Rigate Egg and Bacon
This recipe takes up the more classic Carbonara but with the egg as protagonist in the dish.
This recipe is part of the "Give me 3 ingredients" Recipe Collection, created in collaboration with Chef Mendo Fabio Mendolicchio
Ingredients
(per person)
80 grams of penne rigate
1 fresh egg
80/100 gr of bacon
Preparation
1) Bring the water to a boil, I recommend without salt to leave the taste of the pasta unaltered!
2) In the meantime, wash the egg well and divide the yolk from the white which will be whipped.
3) While the penne are cooking, cut the bacon into cubes, grease the pan with it, cook a spoonful of whipped egg white.
4) In the meantime, immerse the yolk in the pasta water for just a few seconds. It will serve to accompany and decorate the dish.
5) Drain the pasta keeping a little of the cooking water, add salt and sauté with the bacon in the pan and enjoy this pasta in simplicity!