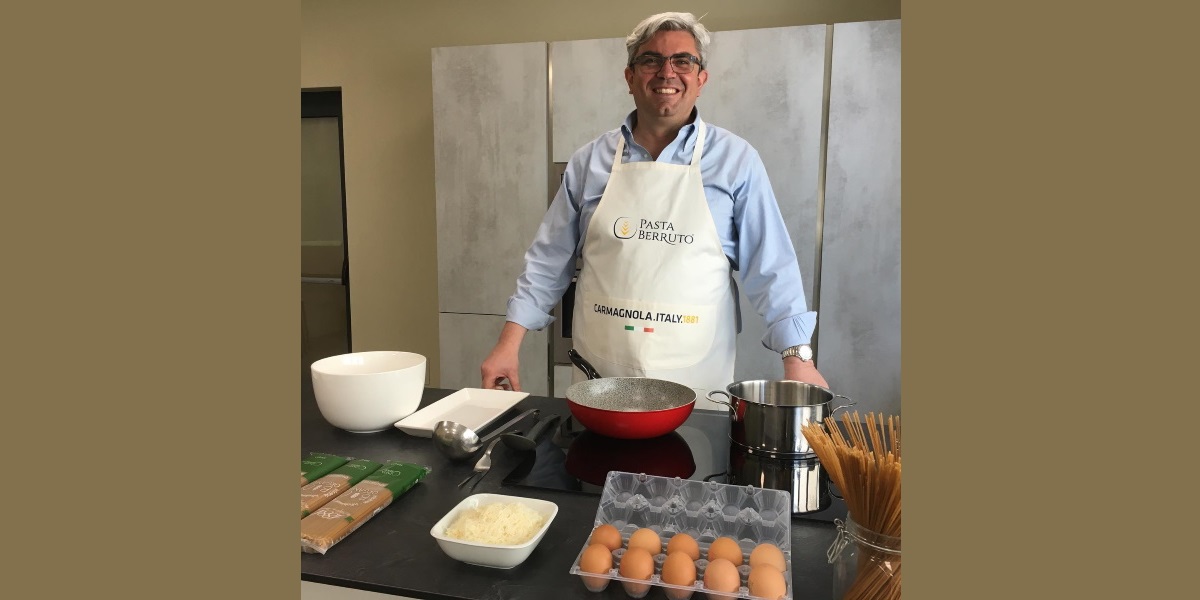 Today is Carbonara Day
We want to celebrate it with you because Carbonara is a dish that brings people together so we are all ready to cook a Carbonara together!
But above all today is the time of Stefano Berruto who will prepare his favorite Carbonara for us!
We give you a little hint on his ingredient list: Spaghetti 1881 Bio Integrali.
Choose the BIO Box with free shipping or the whole BIO Spaghetti that Stefano has also chosen?
But how do you prepare the perfect carbonara?
Put a saucepan with plenty of salted water on the stove and bring it to a boil. Meanwhile, remove the rind from the bacon and cut it into slices just under 1cm thick.
Heat a large pan over medium heat and finish cutting the bacon into cubes. Add the bacon to the hot pan without adding oil and let it brown. As the fat from the bacon melts, collect it and keep it.
Open the eggs and divide the yolks from the whites. We will only need the first courses for this recipe. With a whisk, work the egg yolks for about a minute.
Put the spaghetti to cook in the pot of boiling water you have prepared.
Begin to add part of the cooking fat of the bacon into the egg yolks and whisk them again.
Add fresh ground pepper to the mix of eggs and bacon fat at will. Mount with whips.
Start adding a part of grated pecorino romano into the egg mix and work it again with whips.
Drain the pasta in a bowl and pour over the mix of eggs and pecorino, stirring constantly. Turn off the heat under the guanciale pan.
Add the bacon to the pasta. Take a plate and serve your spaghetti carbonara. Finish with the bacon, freshly ground pepper and a little pecorino.