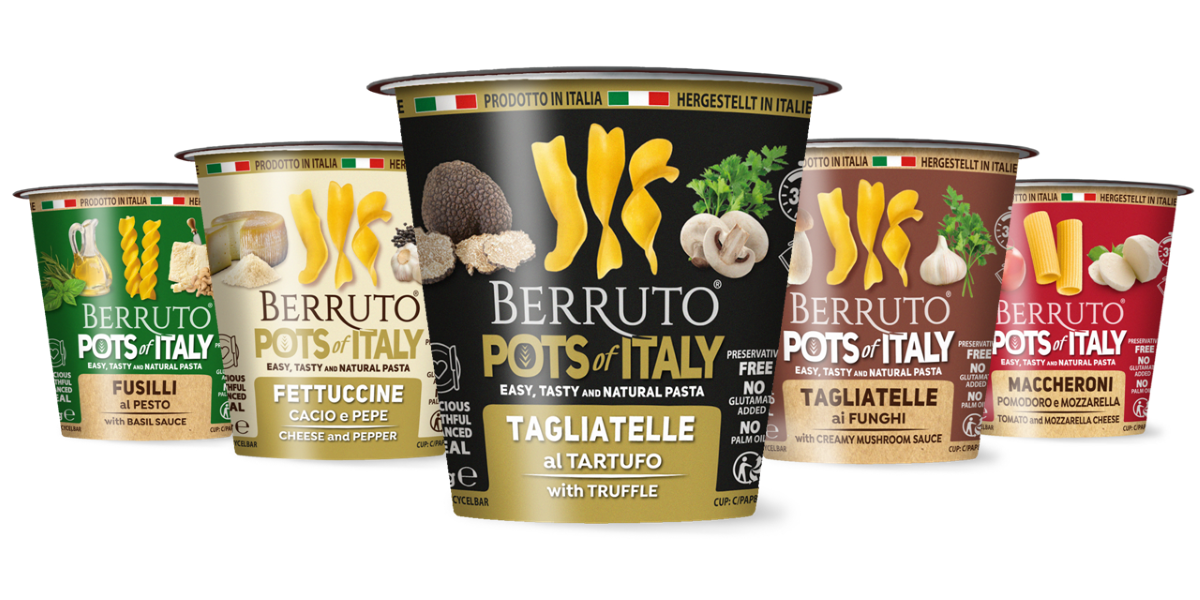 A New Pot was born in Casa Berruto
They change their name to express everything they contain: the Italian spirit!
Berruto POTS of ITALY represents our entire culture of innovators, researchers and passionate dreamers, without leaving much of the Italian pasta.
Today we have 10 recipes in the range, 4 of which are "Classic", 4 "Vegan Ok" and 2 Premium to satisfy all tastes.
We remind you that all Pasta delle Pot is pre-cooked with steam, thanks to a super innovative and, at the same time, 100% natural process and the sauces are the result of a highly sought-after selection of simply dehydrated ingredients.
You can consume all the pots ANYWHERE because they are in single PORTIONS. You will have no WASTE and they are in RECYCLABLE paper cups
You can consume them anywhere:
At school or university, they are ideal for kids for a healthy and risk-free lunch.
Traveling if I'm away from home for a few days, for example camping or hiking
In Sport to provide all the necessary charge and energy to our body with a hot meal
At the office if I don't have much time for breaks because I have deadlines to meet
These are just some of the situations in which you normally have little time but want a hot, good, healthy and quick dish with excellent nutritional values!
They're ready in 3 minutes thanks to the revolutionary steam pre-cooking technology which keeps all the sensory qualities of the pasta unchanged to guarantee a healthy dish ready in just a few minutes.
These are the 4 Vegan Ok recipes: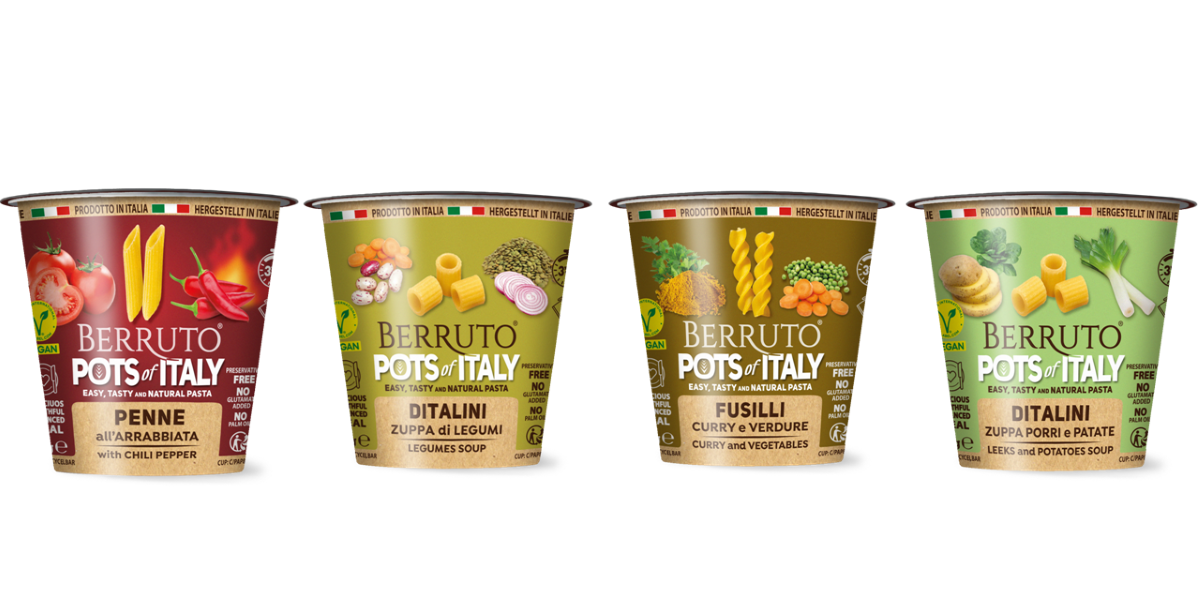 These are the 4 Classic recipes: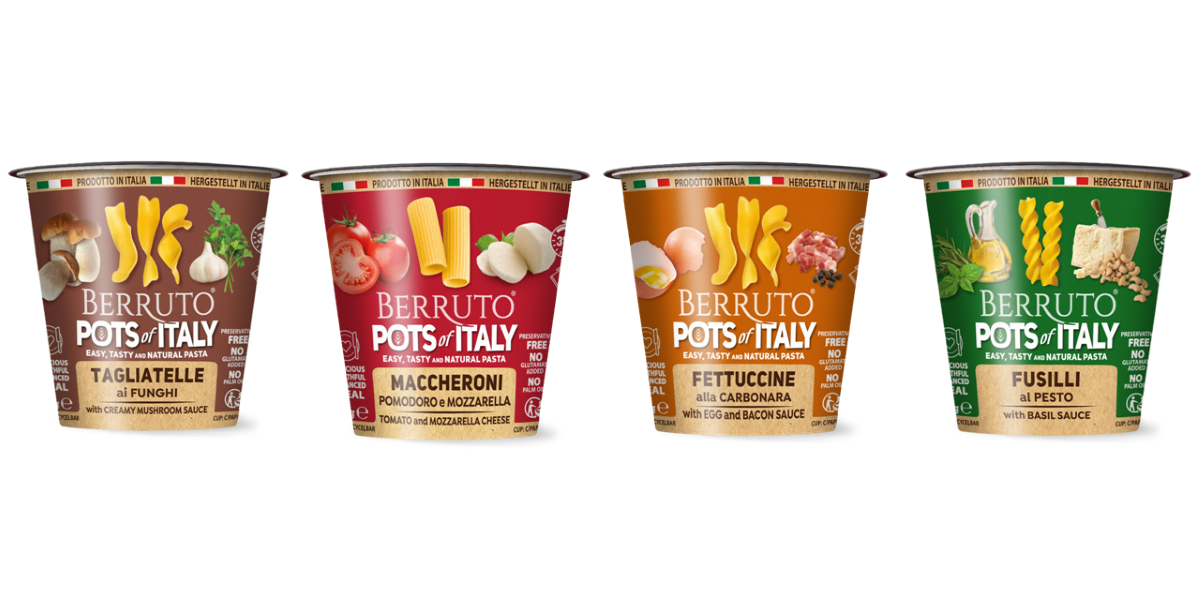 And finally the 2 new Premium references: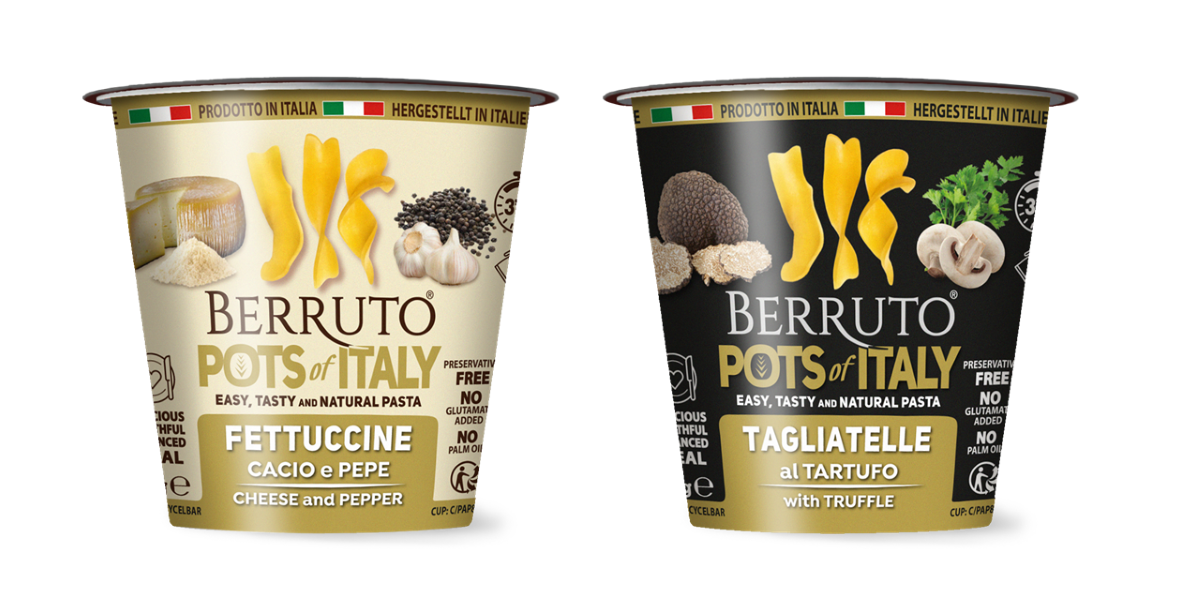 You will soon find the new Pots of Italy on our e-commerce, in the Factory Store and in the shops!