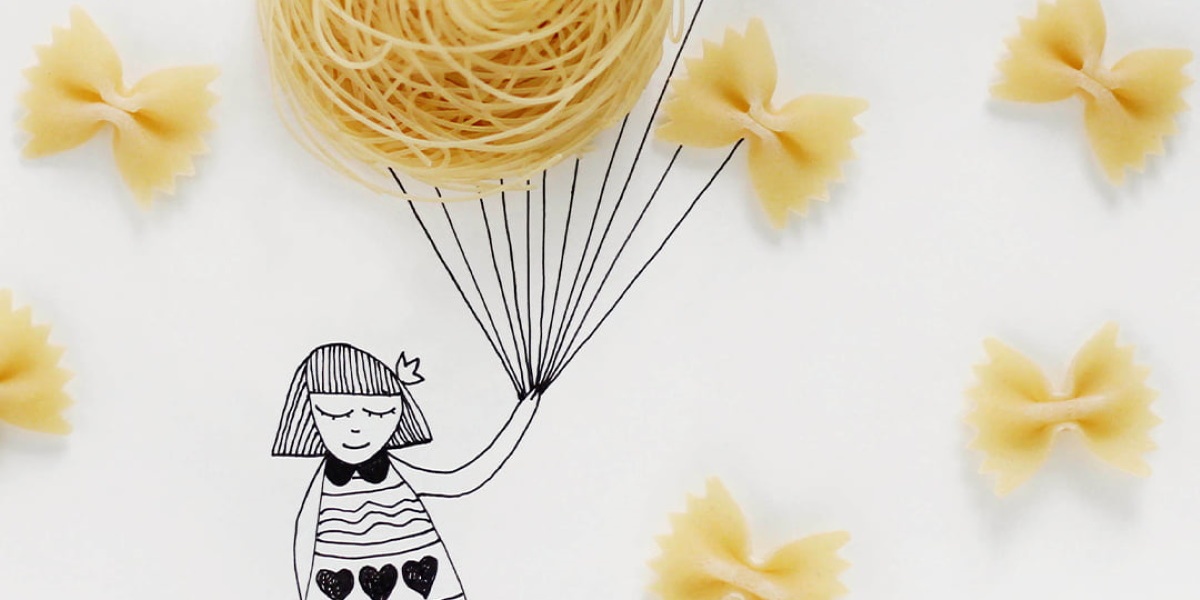 Play with pasta
The pasta has a beautiful color, is pleasant to touch, does not dirty and leaves room for imagination. Entertaining them will be more fun and in the meantime you can also prepare a tasty recipe with them like this: they play, learn and eat with pleasure!
TO CREATE IMAGES
Drawings, decorations, mosaics, mandalas… with pasta you can create many shapes and play with symmetries. You can draw parts of a face or the shape of a Christmas tree, print a baby elephant and let the kids have the fun part of adding the dough on top.
TO BUILD
You will be able to make bridges, houses, tower structures with sheets of lasagna, cannelloni, spaghetti and join the pieces together with hot glue and then exhibit the artwork of your children in the crib or as a gift to grandparents
TO MAKE JEWELRY
With a string you can have necklaces or bracelets made and then colored to create colorful jewels with pierced pasta shapes.
TO TRANSFER, CLASSIFY AND DISTINGUISH
For the little ones we can give different bowls with different pastas, especially stars, bombonini, biavetta and a tray where you can combine them and then divide them again. With a more generous amount you can also play with funnels and spoons.