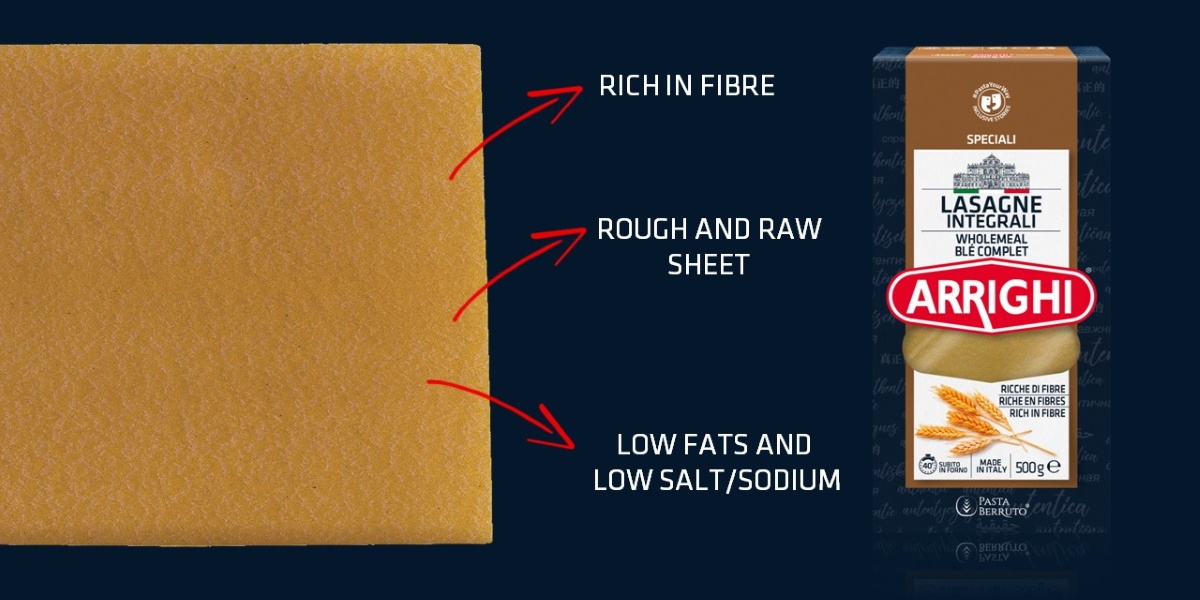 The new Arrighi Lasagna Wholemeal
IN ITALY THE BEST MEMORIES OF OUR CHILDHOOD ARE LINKED TO A PLATE OF LASAGNE
BUT HOW MANY TYPES OF LASAGNE DO YOU KNOW?
Egg, semolina and spinach ..... maybe something is missing, don't you think?
From today you can also find Lasagna Wholemeal!
These are the advantages of our new Integral Lasagna:
They are rich in fiber
They are low in fat and low in salt / sodium.
And this helps you for the following reasons:
The natural source of fiber makes your daily life easier and lighter
The rough surface makes your dish more full of flavor and perfect texture
They have a high satiating power